Extia contributes to Wind Fisher's aerodynamics studies
Extia performs CFD aerodynamics studies for Wind Fisher
Wind Fisher called upon the Computational Fluid Dynamics office at
Extia
to perform numerical aerodynamics studies for Magnus effect kites. We are extremely happy collaborating with
Valentin Rat
and
Steven Daix
who evaluated and provided further insight into the fluid flow around spinning cylinders as published by Badalamenti. They went above and beyond the call of duty to give confidence in the aerodynamic coefficients which lead to our unique performance capabilities to efficiently harness wind energy. We definitely recommend their work and won't hesitate to ask for their help to support our start-up.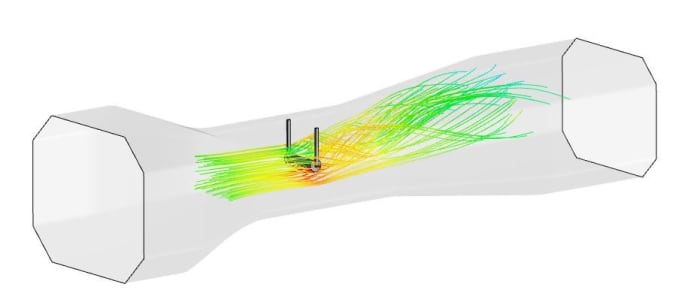 Version française / French version
Wind Fisher a fait appel au bureau d'étude CFD de
Extia
pour étudier l'aérodynamique des cerfs-volants à effet Magnus par simulation numérique. Nous sommes extrêmement satisfaits de la collaboration avec
Valentin Rat
et
Steven Daix
qui ont évalué et mis en lumière les écoulements d'air autour des cylindres en rotation publiés par Badalamenti. Ils ont même fourni un travail qui dépassait nos attentes pour nous donner confiance dans les coefficients aérodynamiques. Ces derniers sont à l'origine de nos performances uniques pour capter efficacement l'énergie du vent. Nous recommandons leur travail et nous n'hésiterons pas à faire appel à eux pour soutenir notre start-up.